On Thursday 11 May, BMG hosted Round 5 of the Wynspeak Public Speaking Competition for the first time. Our students were excited to compete on-campus, and we think what they say about 'home turf advantage' is true after all!  Of the four awards available, our students took home three.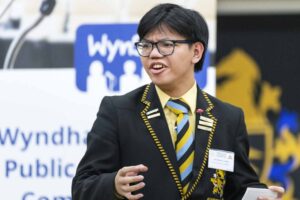 Ian 12C
Winner of the prepared speech section for the Senior Division. Ian wrote an endearing and humorous speech on being a 'jack of all trades' and his ensuing existential crisis.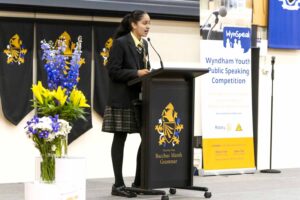 Ishnoor 9J
Winner of the prepared speech for the Junior Division. Ishnoor shared an interesting take on superstition around the number 13 and the surprising impacts it has on the world.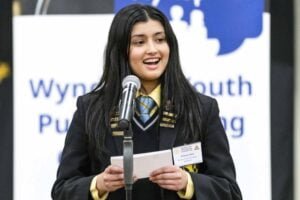 Roshyna 10F
Winner of the impromptu speech for the Senior Division. With only four minutes of preparation, she presented a two-minute talk on her rambunctious puppy which drew a few belly laughs from the audience!
Winners of the prepared speech will now advance to the finals which will take place on Friday 2 June.