Bacchus Marsh Grammar – Life Members
Graeme Blyth, Andrew Conolly, John Cooke, Stuart Davidson, Andrew Dickson, Marcia Gage, Baxter Holly, Raelene Hawkins, Silvija Lucas, Bruce Marshall, Irene Norman, Elizabeth O'Day, Peter O'Day, Sheryl Tunnecliff, Jill Wilson and Bill Wilson.
Maddingley Fields : Purchase of adjacent land to the Maddingley site.
Woodlea Campus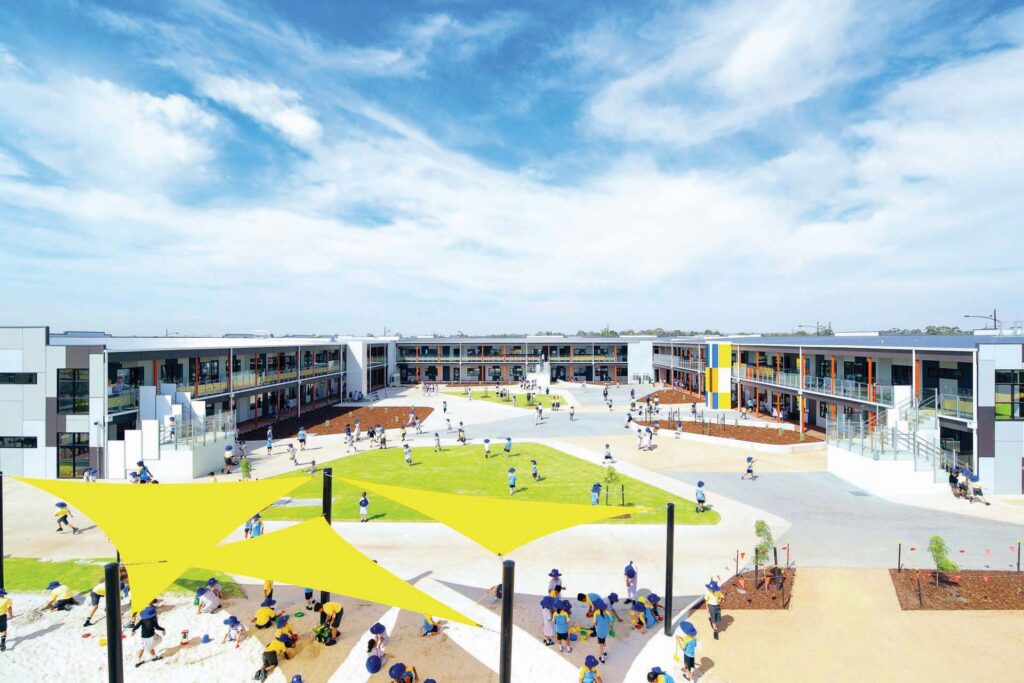 Established a campus in Aintree - Rockbank.
Initially Woodlea offered education from Prep to Year 6, then expanded to Year 8 in 2020 and Year 9 in 2023.
Celebrating 30 Years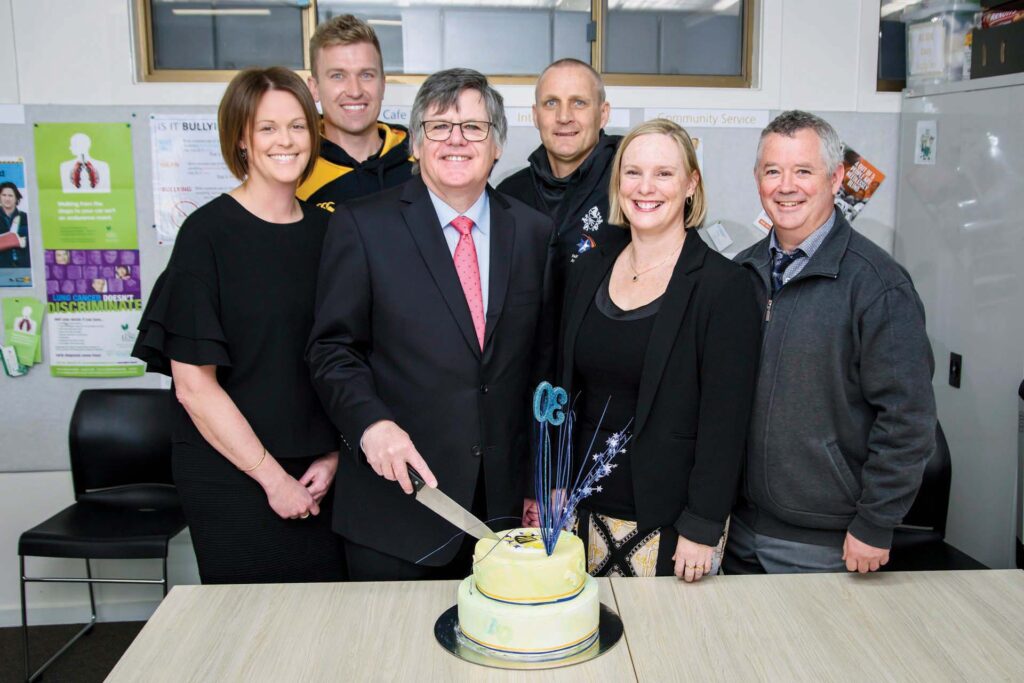 The School welcomed past families, staff students to tour the Maddingley Campus and celebrate this significant milestone.
Staughton Vale Campus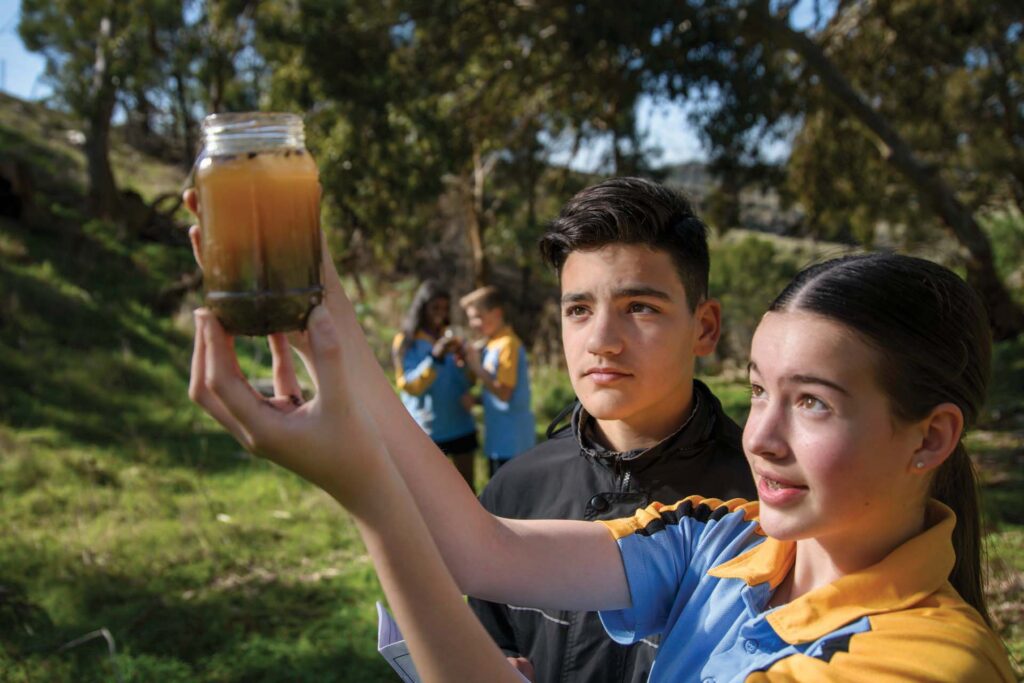 Bacchus Marsh Grammar established an unique rural facility at Staughton Vale, just 20 minutes to the south-west of our Maddingley Campus.

The campus commenced in 2017 and as it develops it will play a central role in the life and experiences of Bacchus Marsh Grammar.
Early Learning Centre Woodlea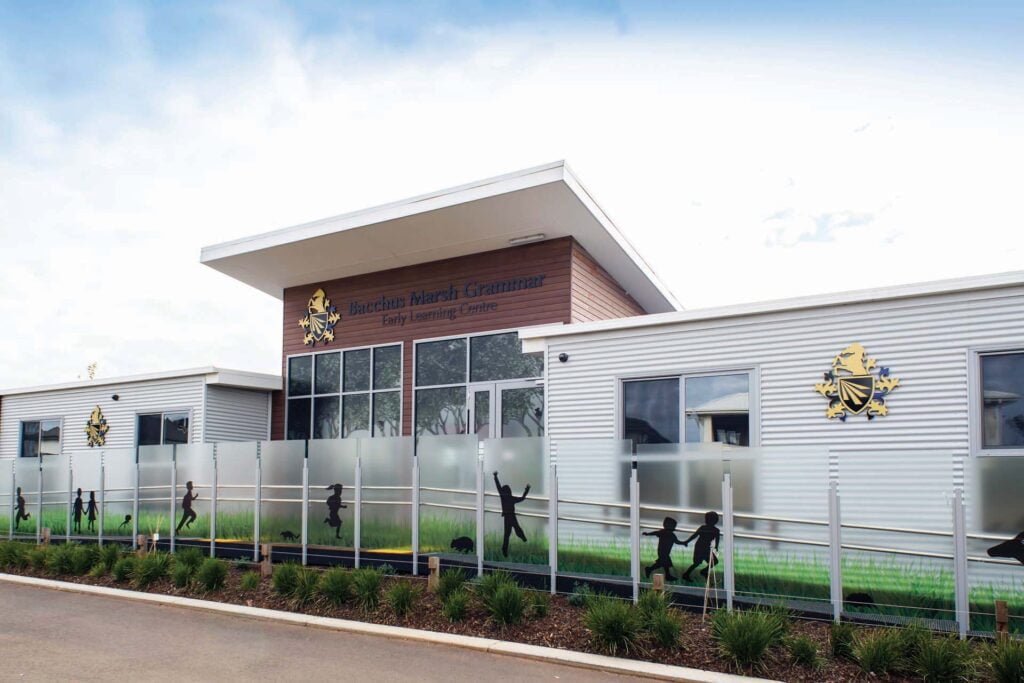 Celebrating 25 Years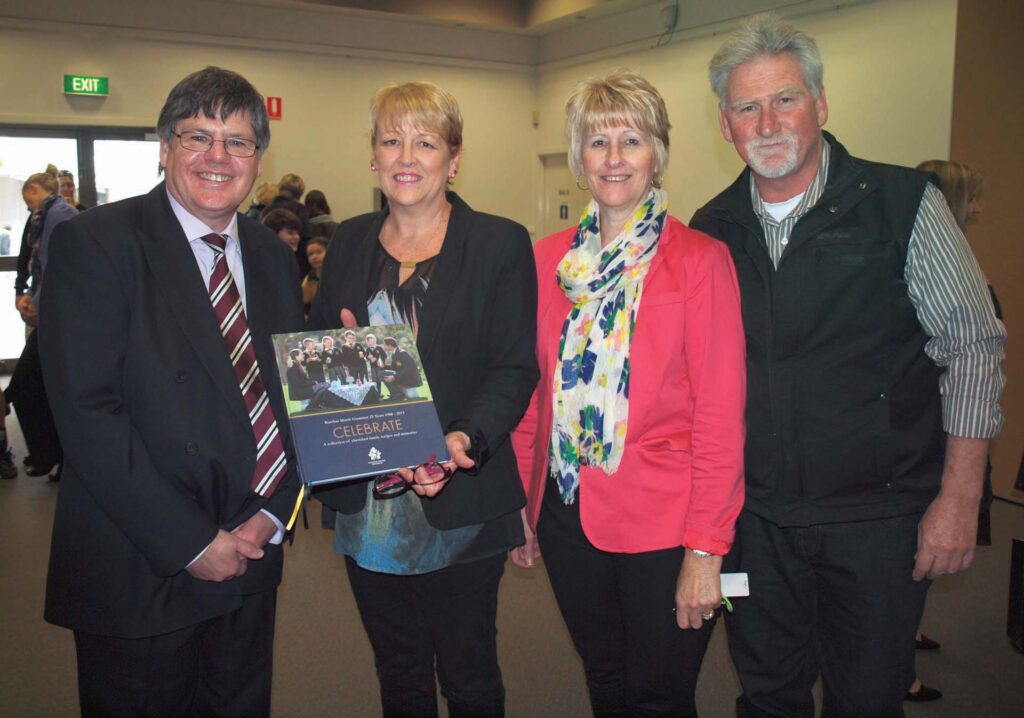 BMG celebrated the 25 year milestone by producing a Cookbook.
The first private bus service established in Werribee.
Mother and Child Statue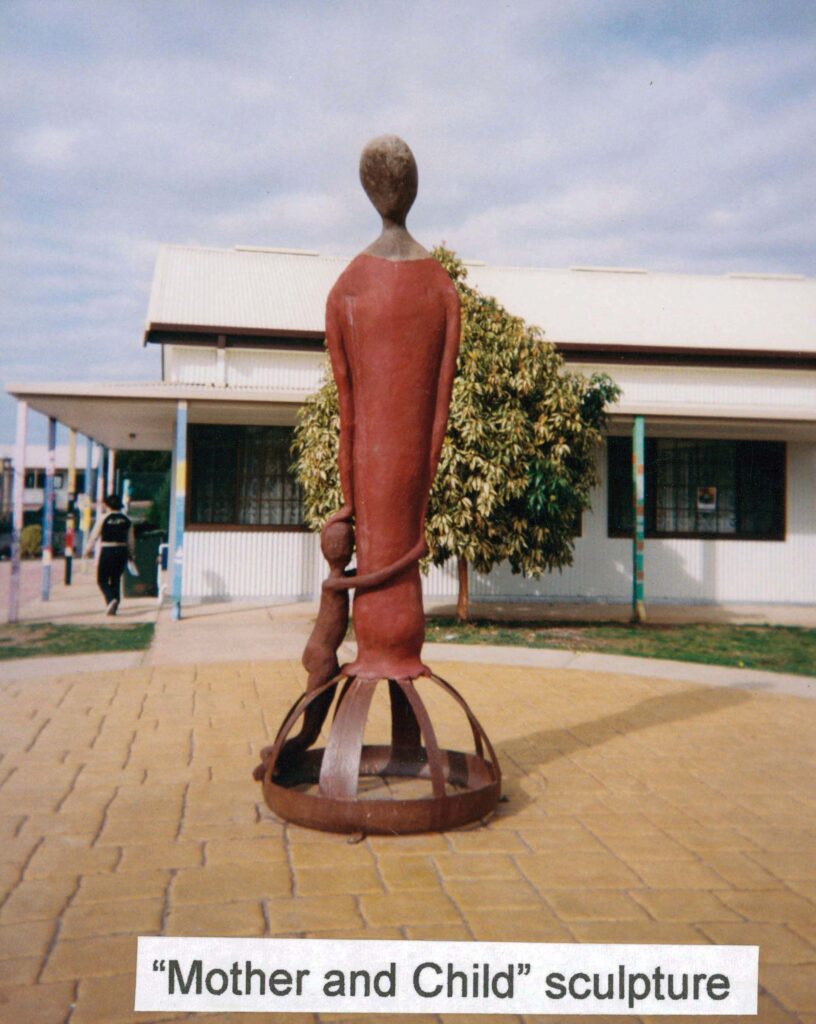 In 1999, Senior Art Teacher Linda Gallus successfully applied for a grant to engage an 'Artist in Residence' to work with art students. Sculptor Fiona Orr was appointed and attended the school for an extended period throughout 2000. Fiona ran a series of sculpture workshops for students and staff. In particular, Fiona worked with Year 12 students, who were given a design brief to create a clay marquette for a sculpture feature for the school grounds. Chelsea Corcoran's 'Mother and Child' marquette was selected, and the class was guided through the construction process to create the piece. 
Over the years, the sculpture has provided a gathering place for celebrations, acknowledgements, grief and loss, and remembering.
1998
The School joins Victorian Ecumenical System of School (VESS), now ESA.
Mr Andrew Neal appointed as third Principal
Mr Baxter Holly appointed as the second Principal
Relocation to Its Current Site in Maddingley, Bacchus Marsh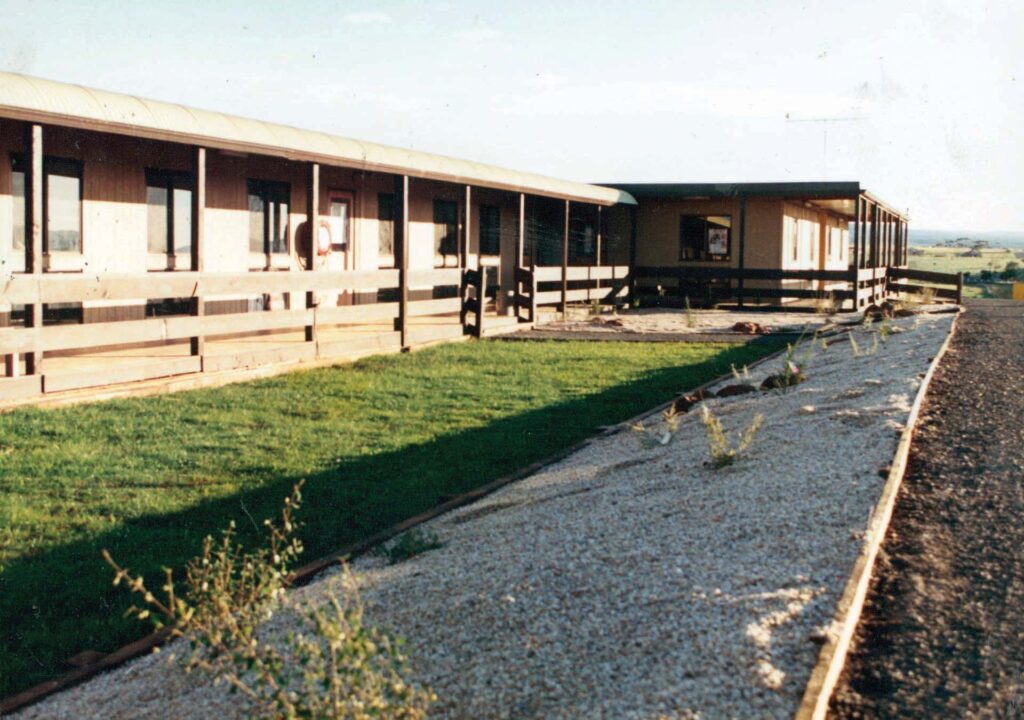 School founded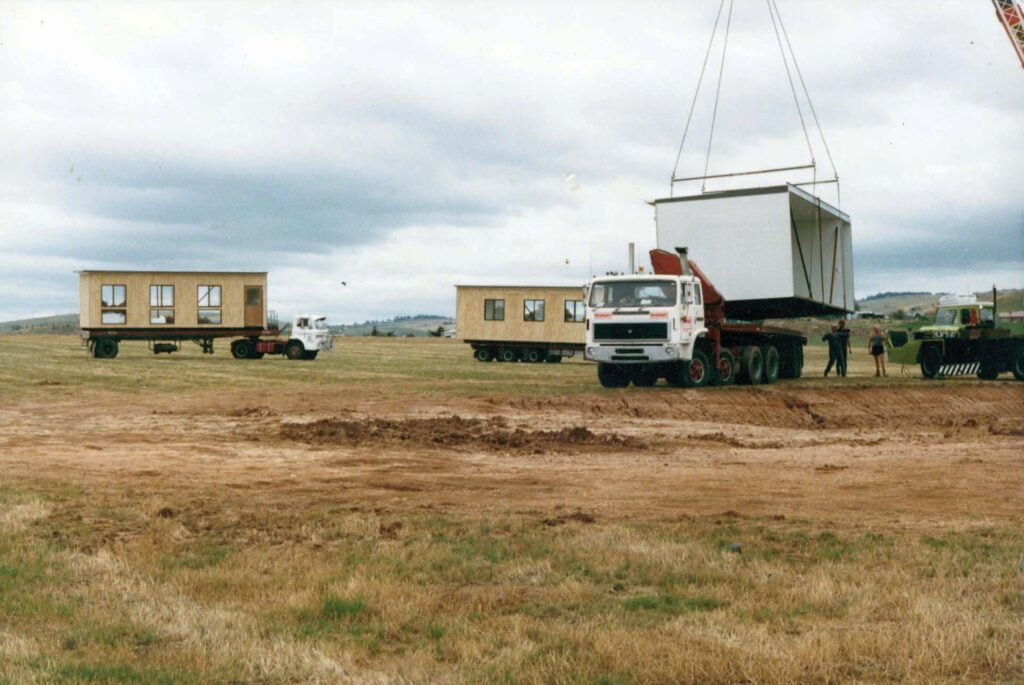 Establishment of Bacchus Marsh College at Halletts Way, Bacchus Marsh.
Name change to Bacchus Marsh Grammar.
Foundation Principal - Mr Graeme Blyth