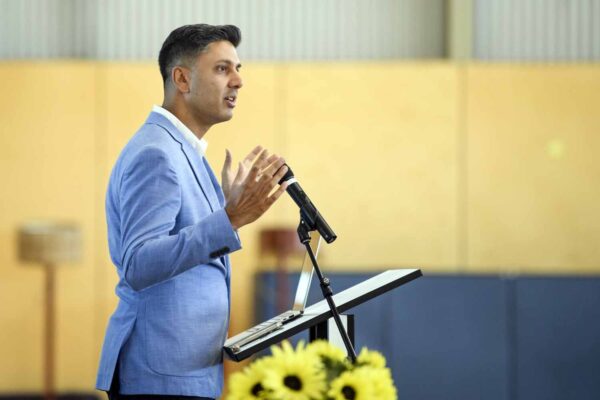 On Monday 20 March, the Woodlea campus hosted its inaugural Student Leadership Evening. The evening was a culmination of work that Student Leaders from Years 6 and 8 had participated in throughout Term One. Each leader presented a short speech and received their leadership certificate and badge from School Principal, Mr Andrew Neal, and special guest leadership coach, Mr Darren Pereira.
Throughout the term, Student Leaders attended sessions to develop their portfolios and work upon their skills in public speaking. Students developed their understanding of the concept of service leadership, the preferred leadership philosophy at Bacchus Marsh Grammar.
Congratulations to all students on their preparation and their conduct on the evening. It was a wonderful occasion to celebrate young leaders within our school community.